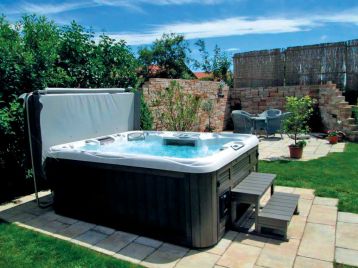 Since 1986, John Schrader, owner of Spa Fixers has been fixing, moving or selling spas. Spa Fixers service ALL BRANDS of spas over a 150 mile radius in Sacramento, CA. We have the lowest rates with the best quality service. We specialize in warranty repairs for most major brands including but not limited to Master Spas, Sundance/Jacuzzi Spas, Artesian Spas, Cal-Spas, Maax Spas, Coleman Spas, Nordic Spas and LA Spas.
Spa Fixers offers price matching for spa parts so you can be assured you are receiving the best pricing on any repair parts needed to fix your spa. We never exceed estimates or quotes on any job even if something else is needed whether it is parts or maybe additional labor.
All plumbing repairs are done professionally with a factory look to them. No sloppy glue joints. All cables and wiring are neatly tied in place whether they were like that before or not. We actually treat all spas as if they were our own no matter the age or brand. Spa Fixers prides ourselves on our repair abilities and cleanliness on the job.
Spa Fixers has over 10K in parts on service vehicle at any given time and over 50K in stock to better serve you and help keep service calls to a one stop repair.
Spa Fixers also specializes in the repair of older spas. Older systems can require a little more finesse since as spa parts age they can become brittle and break on the slightest touch. We do take pride in being careful while working on these "old timers" so as not to create any unnecessary repairs or added costs to you. Spa Fixers can also find those hard to get parts for you which will keep costs lower to fix your existing hot tub. Upgrades or brand new equipment packs are now offered at a very affordable price and can keep your older spa going for years to come.
Call John today at 916 369 7727 to schedule your appointment or use our Contact Us form.